New Zealand Diploma in Sport Recreation and Exercise (Multi-sector) (Level 5)
Study for free

Locations and dates

Nelson:

Length

40 weeks including six weeks of study break

Total credits

120

Fees

$6,960

A Compulsory Student Services Fee also applies ($240 for fulltime students).
Fees listed are for each year of the programme, indicative only and may vary with course selection. View course details for individual fees.

National qualification code

NZ3627
Are you interested and passionate about health, fitness, sport, recreation and exercise?
There are a range of opportunities available to help you into employment and future study in this growing and key industry sector.
This level 5 programmes is the first year of the diploma qualifications. You will focus on fitness techniques, health, nutrition, anatomy and physiology, training, coaching and motivating people with the sector.
This programme replaces the Diploma in Applied Fitness. If you have partially completed the Diploma in Applied Fitness you will be able to transition onto this new qualification. Talk to us about how that can work for you.
COVID-19 vaccine
The Government COVID-19 Public Health Response (Vaccinations) Order 2021(external link) has been extended to include high-risk workers in the hospitality and service industries such as hair, beauty and fitness sector.
This has implications for our learners and staff who have close contact, customer facing, roles in the teaching and learning environment, and learner work placements.
The effect of this is that vaccination will soon be mandatory.
With the introduction of the Order, NMIT cannot secure placements for learners who are not vaccinated. If your vaccination status cannot be confirmed it is likely you will not be able to complete your qualification.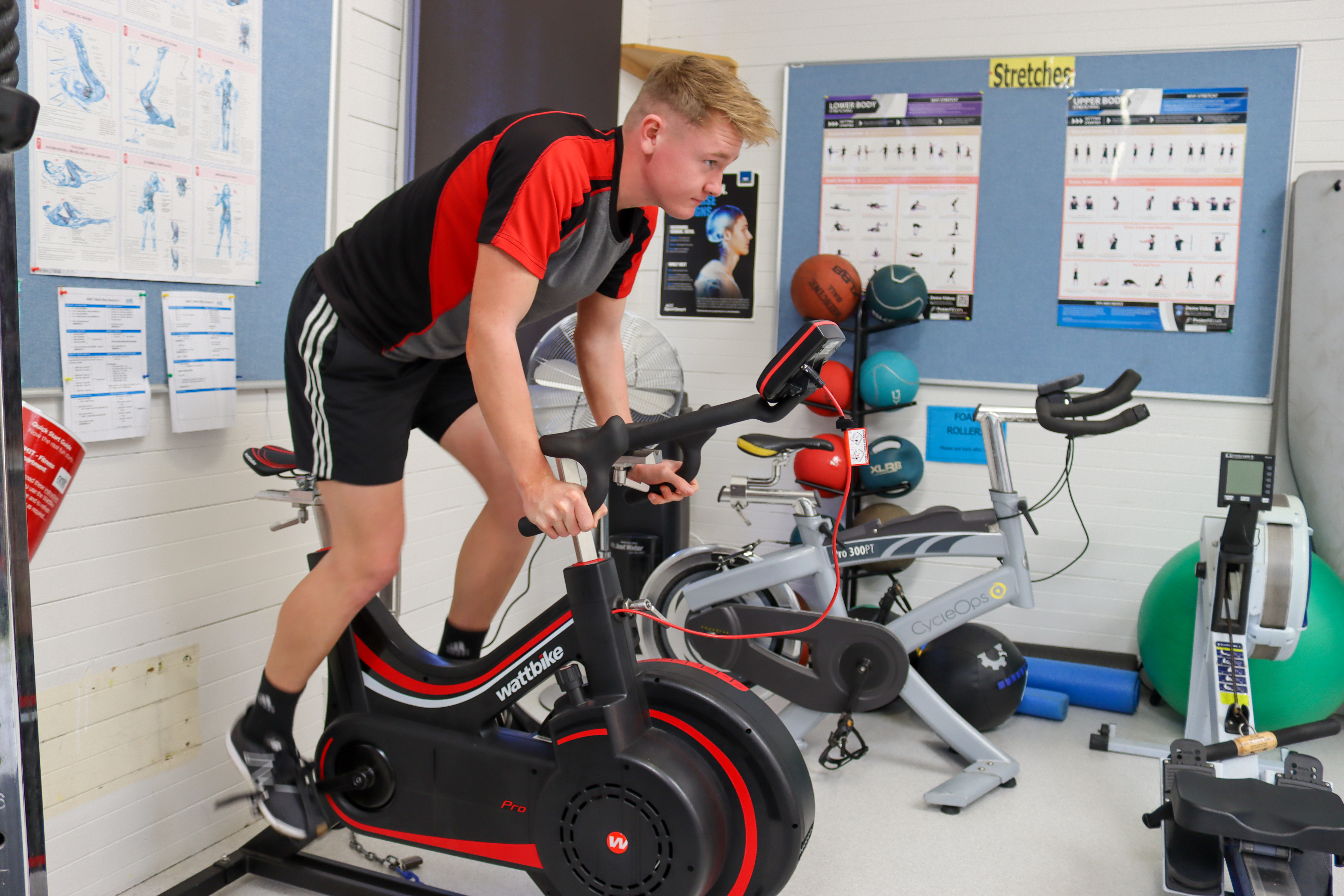 State of the art fitness testing equipment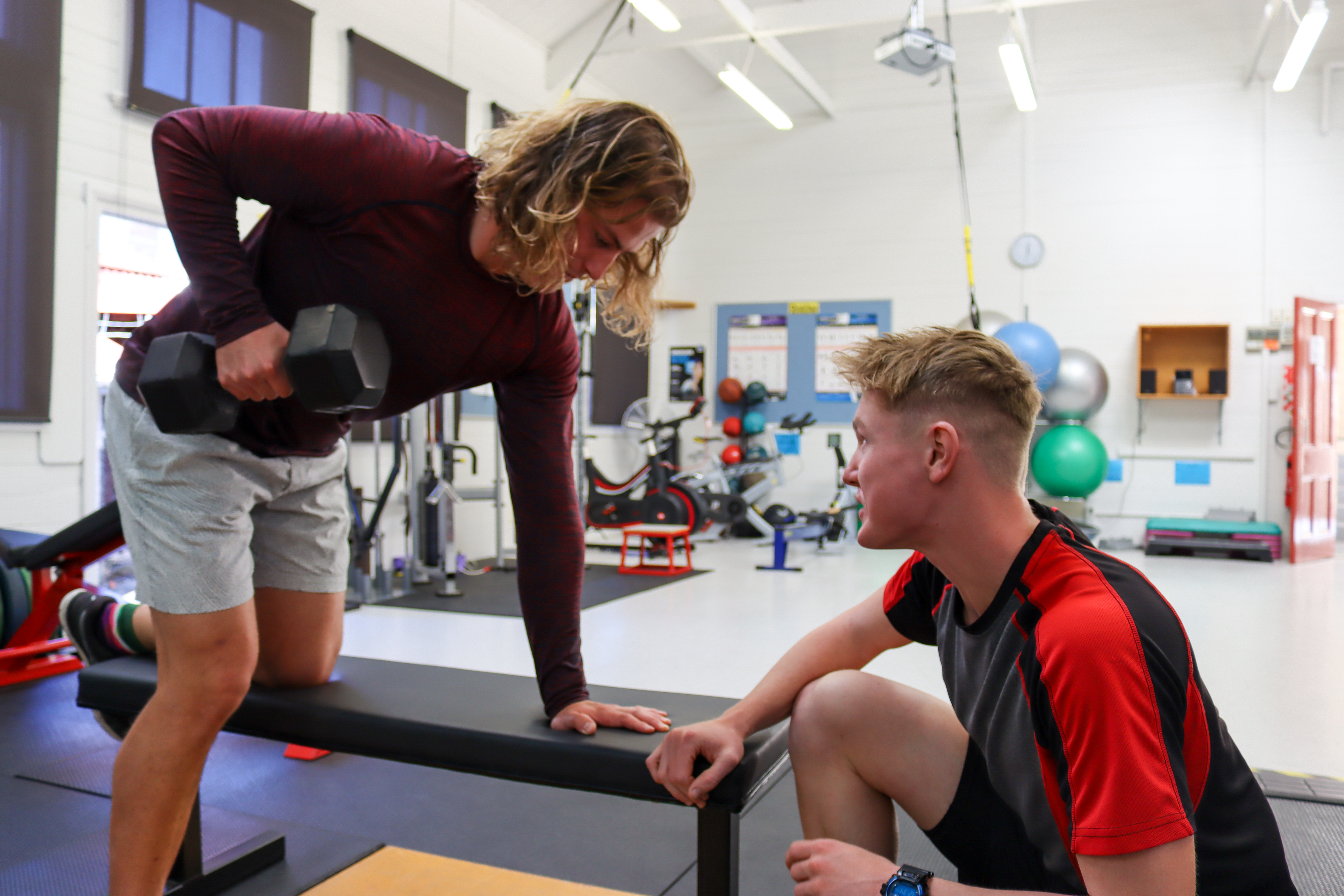 On-Campus facilities
Use the onsite gym for putting what you learn into practice.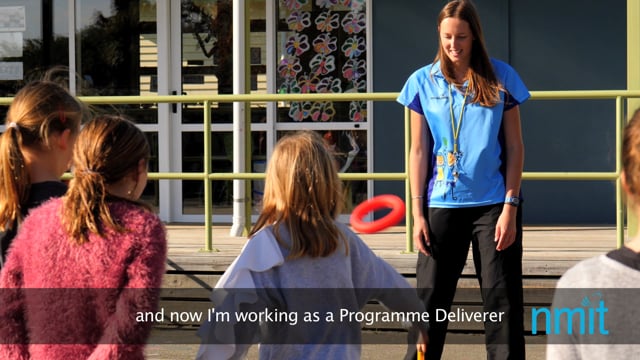 Fitness career going well
Nicole says: "I loved the support that we got from tutors. The overall professionalism that I've come away with is fantastic."
Key information for students
Entry requirements
Minimum requirements Learn more
Applicants under 20 years of age: * 48 credits NCEA level 2 across 4 subjects or equivalent Applicants aged 20 years or above: * No academic qualifications are required. Evidence to support an applicant's ability to successfully undertake the Programme with a reasonable likelihood of success may be requested. All applicants must have a level of English sufficient to be able to study at this level. Those students whose first language is not English should have an international English Language Testing System (IELTS) overall academic score of at least 6.0 (with at least 5.5 in each band) issued within the last two years, or a qualification considered to be equivalent to the above. All applicants must sign a Risk Management Contract, relating to risk and their health, prior to commencing study on the programme Applicants are required to sign a declaration as to whether they have any convictions against the law (apart from minor traffic convictions). In order to comply with the provisions of the Vulnerable Children's Act, 2014 and Child Protection Policies for all 'specified organisations' providing a 'regulated service', all candidates/students will be subjected to safety checks. These will include but are not limited to: i) A formal interview ii) A Police vet check iii) A risk assessment
Detailed requirements
More information about entry to this qualification
Tuition fees
| | |
| --- | --- |
| Successful course completions | 79% |
National Graduate Outcomes Learn more
Note: All KIS information is the most recent available relating to domestic students only. Learn more about Key Information for Students
Start your application today. You'll be glad you did.